Well, hello!
It has been so long but I am back. Today I finished my fall semester of my senior year, which means I only have one more left before completing my undergrad! If there is anything I have learned from my time at school its ways to get through it, and I want to share those with you!
So without further ado, let's get to it!
1. Water. Water. Water.
College is so tiring and puts such a stress on your life that if you don't drink enough water you will feel EXHAUSTED.
Your skin will be awful, your hair will be awful, and you'll feel drained. Remember to stay hydrated during the day, even when it gets too busy, or when you say "I just didn't remember" or "I didn't feel thirsty", trust me I have been there I am the queen of saying those exact quotes!
It will not only help you feel better, you'll sleep better and study better. It's the magic to help you get through those rough days.
2. Reserving Library Rooms
One amazing thing my school has is the option to reserve a library study room. They are these glass rooms that can sit up to twelve people, so invite some friends or some classmates and have a study day! What my friends and I do is we reserve the room in 3 hour intervals, so one of us has the first three hours, another has the next three hours, and so on.
This helps not only you study, but if you have trouble you'll be with people to help you figure it out. Totally take advantage of this if your library has it, because come midterms and finals season finding a table at the library is so hard.
3. Meal Prep
Trying to stay healthy when you're in college is SO hard, but a tip and trick I have learned is to meal prep! This way you know what you are having for lunch, so when you have back to back classes you can eat a nice clean meal instead of grabbing food from a to-go cart in the halls of your academic buildings.
At my school in every building we have microwaves, so there is always an option to stay healthy. It's always good to know if you can't make your yoga class tonight because of that awful exam you have to know at least you at a good meal that day.
4. Self-Care
First things first, face mask night you need it.  You need to remember you are a human, even though during the day you become a superhero who somehow manages to keep their GPA, social life, studies and work life all in a solid rhythm, you're a human.
That test you just took that made you want to cry, we've been there. You took it, it's over there is not much left to do, so don't be sad all day instead put your feet up and watch an episode of your favorite show and with a face mask on.
Your grades are not going to improve if you are in a bad place mentally, if you don't want to be here studying it will show, so always make time for YOU.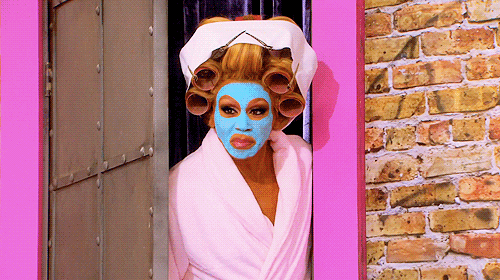 5. Your Girl Gang
The only thing that has gotten me through these four years have been my girls, they have been there when life's been the worst and when life has been the best. They'll hold your hair in the bathroom at that wild party you were at last Saturday and they'll help you send that risky text you've been wanting to send all week.
Your girl gang will be the ones helping you study for that exam, or editing your research paper. They are the ones to help you through it all. Always have your girl gang.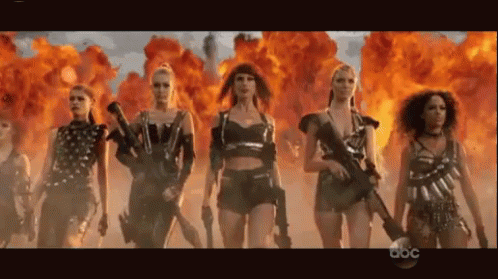 6. Sleep
Let me tell you, sleep is SO important. Yes, all-nighters happen, everyone does them but it should not happen every night. It is so bad for you to not have sleep, it will make you so stressed, upset, and super cranky. Let's be real no one wants to study or go to class when they're stressed, upset, and super cranky. So go to bed at 9 O'Clock on a Tuesday, you'll wake up feeling so refreshed, and you'll want to be productive.
7. Studying Matters
If you have ever taken a college exam you will know that if you don't study then you are basically ready to receive a bad grade. In high school I used to breeze through exams and not even have to open a textbook or a notebook, but now if I don't memorize my notes, slides, and textbook chapters I am totally lost opening that exam.
So study, do your homework, write your papers, and ask your professor or TA questions.
Another great thing to do is form a study group with kids in your class, create quizlets and share them between you all. Find times to meet up and reserve one of those library study rooms!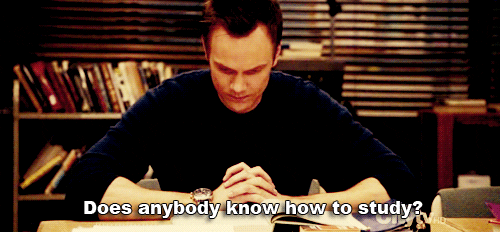 8. Put Your Phone In The Drawer
A big thing for me is getting rid of all forms of social media and texting, I'll admit I am a phone addict. If my phone isn't in my hand I don't know what to do, and if you're like me this is going to SAVE you in college. I started putting my phone in my desk drawer when doing homework, if it's outta sight it's outta mind.
When I am in class I put my phone in my backpack pocket so I am less likely to take it out and scroll during lecture, because let's be real sometimes lectures are so boring and Instagram just isn't.
Try and limit the hours used on your phone, if you have an iPhone you can actually set your phone to lock you out of apps after a set amount of time. This has helped me tremendously while studying for exams and writing papers.
9. Form A Friendship With Your Professor
Professors, they seem like the most intimidating people in the world but they want to see you succeed. Never be afraid to go ask your Professor or TA a question, they are there to help you, they want you to ace that exam!
If they list office hours, go to them! Introduce yourself, you'll never know if that professor is friends with someone who works for your dream company, they are full of connections! Networking is everything darlings, and college is full of professors who do it best.
10. Be Young
At the end of the day you are 18,19,20,21 or maybe even younger or older but you are still young. You still have so much to do, learn, and see in life do not take it for granted. Go to the party, pull the all-nighter, date the kid in your poly-sci class, and go for car rides at 4am, you may be in school but you're also living so continue to live your life. Make mistakes, make memories both good and bad, find the balance.
College is going to be some of the most stressful, hardest, annoying, amazing, most fun time of your life so don't forget to live in the moment of it, and remember everything happens for a reason.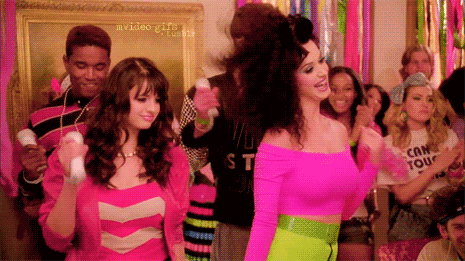 Much love,
xoxo
Michelle